October 17, 2023 | The Dayton Art Institute | 5:30PM – 7:30PM
46th Annual Friendship Celebration

Help us reach our Donation Goal
About the Event
Please join us for the 46th Annual Friendship Celebration honoring outstanding individuals who have profoundly advanced Greater Dayton as a diverse and inclusive community.
Now more than ever we need your support! Now more than ever our community needs NCCJ. Now more than ever our mission of building a community dedicated to eliminating bias, bigotry, and discrimination is needed.
NCCJ works in our community to build strong leaders who are empowered and equipped to be agents of change. By supporting our Friendship Event, you are part of the solution.
Join us for this exciting night of honoring our 2023 Humanitarians.
Where:
The Dayton Art Institute: 456 Belmonte Park N, Dayton, OH 45405
When:
October 17, 2023 from 5:30PM-7:30PM
---
Honoring Dayton's Humanitarians
2023 Humanitarian Award Winners:
Willis "Bing" Davis, EbonNia Gallery - Pat Meadow's Lifetime Achievement Award


Cathy Gardner, Chief Executive Officer, Jewish Federation of Greater Dayton


Jessica Salem, Executive Director, Center for Health Equity, Dayton Children's Hospital


Dr. Eric Spina, President, University of Dayton


Dr. Vanessa Ward, President, Omega Community Development Corporation


Natalie Collins, Youth Honoree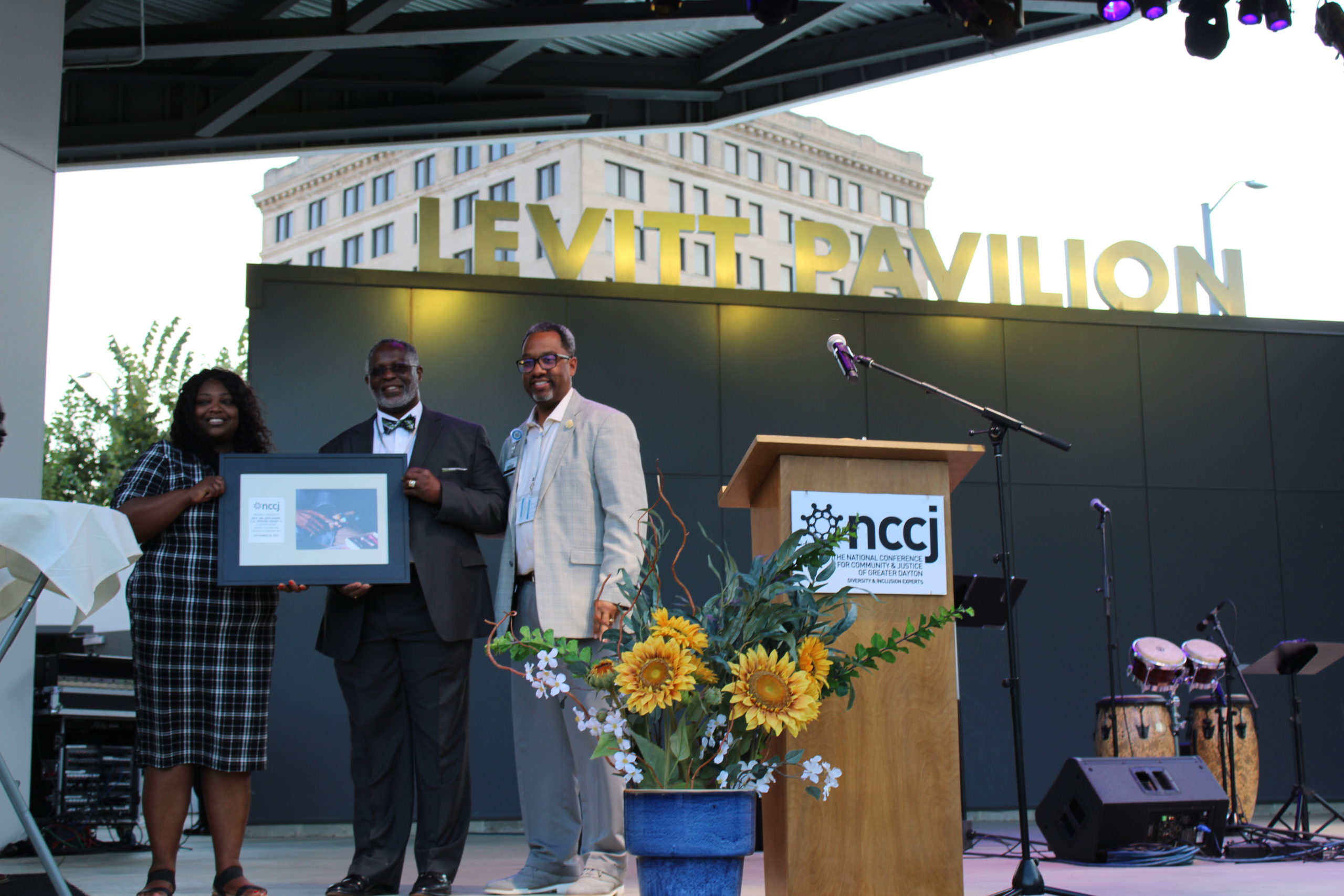 Reserve your seat
Use the form below to reserve your seat for the event! Questions on sponsorship? Learn more about becoming a sponsor by clicking here.
Want to purchase a seat via cash or check? Submit a message using our 'contact us' page and a member of our team will be happy to help!

SPONSORSHIP
Learn more about our Friendship Event sponsorship levels
Sponsorship

Previous Award Recipients
See a full list of our Humanitarian Award recipients dating back to 1978
Previous Award Recipients
The 40th Annual NCCJ Friendship Dinner
DATE:
Monday, October 30, 2017
TIME:
5:30 – 8:30PM
LOCATION:
Sinclair Conference Center (Building 12)
Our Mission
We take great pride in our ability to promote understanding and respect among all cultures, races, lifestyles and religions. We do this through advocacy, conflict resolution and educational opportunities. We empower individuals of all ages to become change agents.
Learn More