September 20, 2022 | Levitt Pavilion | 5:00PM – 7:00PM
45th Annual Friendship Celebration

About the Event
Please join us for the 45th Annual Friendship Celebration honoring outstanding individuals who have profoundly advanced Greater Dayton as a diverse and inclusive community.
Now more than ever we need your support! Now more than ever our community needs NCCJ. Now more than ever our mission of building a community dedicated to eliminating bias, bigotry, and discrimination is needed.
NCCJ works in our community to build strong leaders who are empowered and equipped to be agents of change. By supporting our Friendship Event, you are part of the solution.
Join us for this exciting night of music and entertainment, food trucks, and most importantly honoring our 2022 Humanitarians.  For individuals interested in having a table or to purchase seats, reservations can be found in ticket options below. Our group packages include a reserved table, in addition to vouchers to receive dinner from one of our food trucks. Free Individual tickets to our event include access to the lawn section at Levitt Pavilion.
Where:
Levitt Pavilion: 134 S Main St, Dayton, OH 45402
When:
September 20, 2022 from 5:00PM-7:00PM*
Rain-date is September 21 from 5:00-7:00PM
---
Honoring Dayton's Humanitarians
The inaugural recipient of the 2022 Trailblazer Legacy Award:
The Honorable Walter H. Rice
2022 Humanitarian Honorees:
The Honorable Anthony "Tony" Capizzi, Administrative Judge, Montgomery County Juvenile Justice Center
Shannon Isom, President & CEO, YWCA Dayton
Barbara Johnson, Executive Vice President and Chief Operating Officer, Premier Health
Michael Knote, Executive Director, Have a Gay Day
Carolyn Rice, Commission President, Montgomery County Commission
Youth Humanitarian Honoree:
Mikayla Petrovic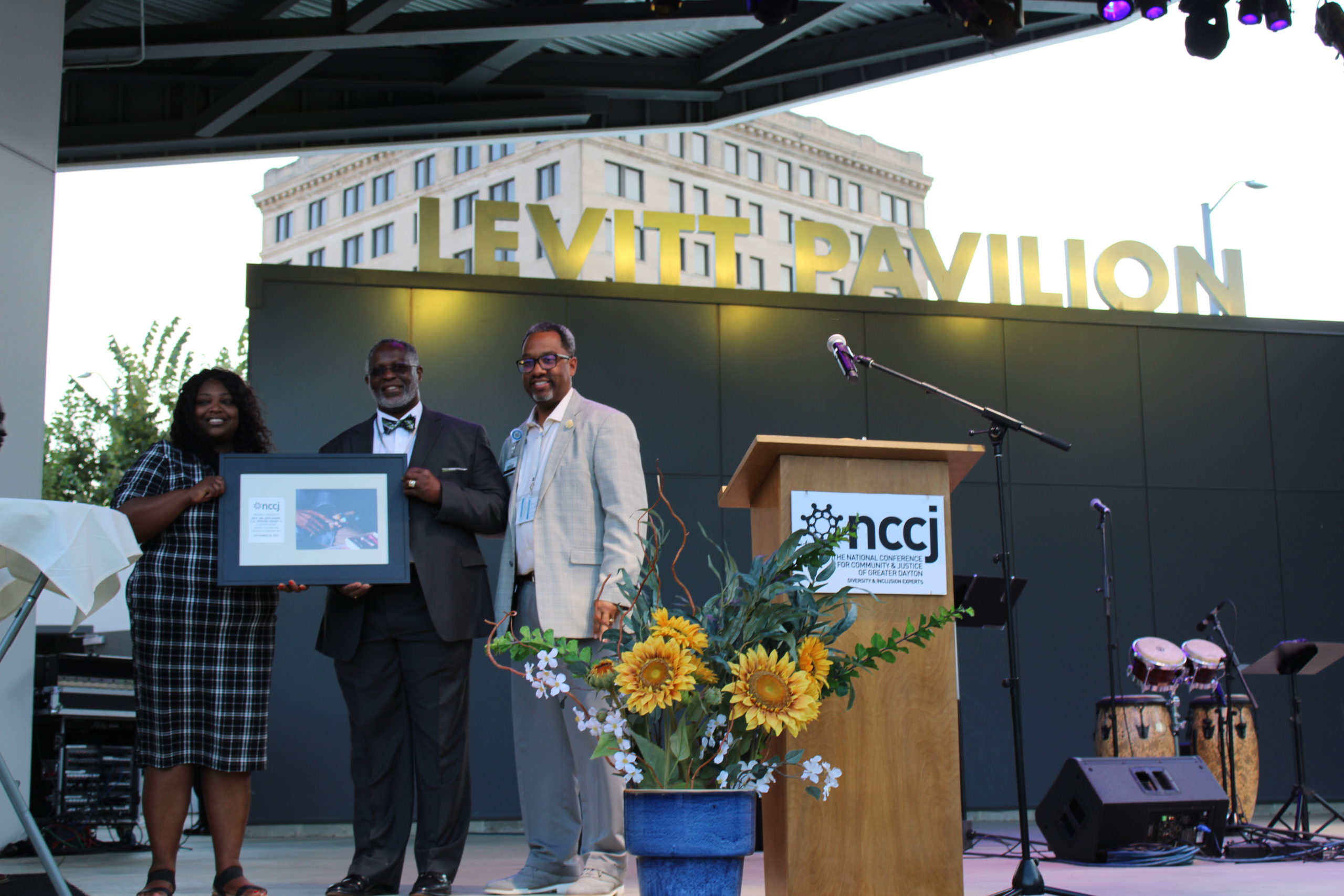 SPONSORSHIP
Learn more about our Friendship Event sponsorship levels
Sponsorship

Previous Award Recipients
See a full list of our Humanitarian Award recipients dating back to 1978
Previous Award Recipients
The 40th Annual NCCJ Friendship Dinner
DATE:
Monday, October 30, 2017
TIME:
5:30 – 8:30PM
LOCATION:
Sinclair Conference Center (Building 12)
Our Mission
We take great pride in our ability to promote understanding and respect among all cultures, races, lifestyles and religions. We do this through advocacy, conflict resolution and educational opportunities. We empower individuals of all ages to become change agents.
Learn More